Dedicated locals honoured for volunteer work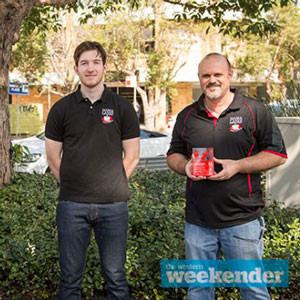 Dedicated western Sydney locals have been recognised for their contribution to the community at the 2020 NSW Volunteer of the Year Awards.
Samuel Fleetwood won Young Volunteer of the Year and Mark Hutchings took out the Adult Volunteer of the Year category along with 2020 NSW Volunteer of the Year for the Sydney Outer West region.
Run by the Centre for Volunteering, around 100 guests, volunteers and community leaders came together this week for the first ever virtual event to celebrate the volunteers. Mr Fleetwood, 22, has spent the last five years giving time each week serving food at Penrith charity Mama Lana's.
Co-founder of Mama Lana's, Roger Borg, also won Volunteer of the Year for the Blue Mountains region, which Mr Fleetwood said was very well deserved.
By accepting you will be accessing a service provided by a third-party external to https://www.mamalanas.org.au/